beginning of content: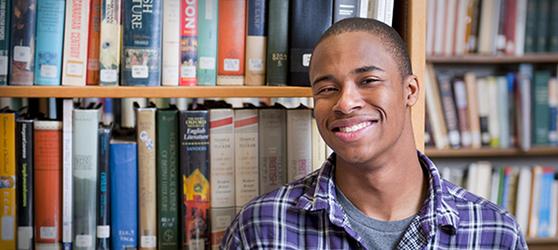 Most colleges and universities grant credit and/or advanced placement for qualifying scores on AP Exams. In 2011, 3,300 institutions received AP Exam scores for consideration.
Based upon outcomes research and program evaluation, the American Council on Education (ACE) and AP recommend that credit and/or advanced placement be granted for AP Exam scores of 3 or higher. See the full credit recommendation chart.
Why Do You Need an AP Policy?
Recruitment
A clear and accessible AP policy can attract motivated and prepared students; by granting credit/placement on the basis of their AP Exam scores, you recognize their academic achievement.
Your institution's recognition of AP sends a message to students and secondary schools that your institution values and encourages student engagement in rigorous high-school course work.
Student Success
Students who earn credit/placement on the basis of their AP scores are more likely to experience success in college. They tend to earn higher GPAs and to persist and graduate at higher rates than non-AP peers.
Students earning credit and/or advanced placement can benefit from greater flexibility in academic planning or benefit from the opportunity to pursue a new area of interest.
Disciplinary Focus
AP students who earn credit and/or advanced placement for an introductory college course tend to persist at a higher rate in courses associated with that particular discipline, when compared to non-AP students.
Read the results of current research on AP students.
The Review Process
Assemble a policy review team on your campus. This team can include provosts, department chairs and deans — any faculty and campus leaders who play a role in setting academic policies. Be specific about what you need and set a timeline for the review process.
Make sure everyone involved has a solid understanding of your institution's current AP policy.
Visit AP course and exam home pages to download course descriptions. Share this information, along with credit-granting recommendations from the College Board and the American Council on Education (ACE), with your review team.
Review AP Exam scores and their correlations to college course grades.
Review case studies from other colleges.
Take advantage of the College Board's additional resources, including recent research and tools your team can use to analyze AP students' performance at your institution.
If you need additional materials or further guidance, contact the College Board regional higher education manager serving your institution.
Provide resources to your team and begin the review process. Make sure your review addresses these questions.
Once you have a revised policy, make sure it's communicated to your staff and students through your website and bulletins.
A Note on Systemwide AP Policies
A number of state higher education systems have implemented articulation policies for AP Exams, informed by systemwide faculty input and performance data. There are many benefits to this approach. A systemwide credit granting policy:
Ensures that all publicly funded institutions award credit fairly and consistently
Maximizes students' application of credit toward meeting general education requirements
Supports seamless course articulation and credit transfer, improving degree completion rates
Reduces the accumulation of excess credit hours associated with economic challenges