beginning of content: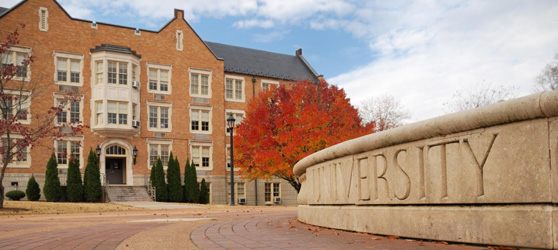 AP is an admission and enrollment management resource for colleges. Your institution's AP credit and placement policy can help attract motivated and prepared students to your institution. Nationally, more than one million students who graduated from high school in June 2019 reported Advanced Placement (AP) examination results to over 3,500 colleges and universities. AP data can be used throughout the enrollment process to support your efforts to identify and recruit students who are more likely to persist and graduate.
Recruitment
College-bound AP examinees say that AP credit policies influence their enrollment decisions about as much as athletics, extracurriculars, and the use of instructional technology on campus. The College Board offers a range of tools to help enrollment professionals build an incoming class with a strong academic and cultural fit for your institution. These include:
College Board Search is an integrated student search solution designed to better focus recruiting strategies and realize high returns, maximized yield, and increased marketing ROI. By using Search and AP you can:
Make early outreach: Find high-achieving 10th- and 11th-graders who have taken AP using Student Search Service.
Recruit to specific majors: AP students tend to major in disciplines related to their AP Exam, according to a recent research study. 
Build data-driven scholarship criteria: AP participation and performance can be used when evaluating students and awarding scholarships.
AP Course Ledger - a free tool that gives enrollment professionals access to an electronic file containing the complete database of authorized AP courses. This file can be used when considering admissions criteria and developing data-driven credit and placement policies.
Admission
Most colleges and universities use AP as a factor in evaluating candidates for admission. Two-thirds of admissions and enrollment leadership indicate that AP courses are extremely or very helpful in evaluating candidates for admission. AP gives:
Consistency: As a nationally recognized program that includes a standardized assessment of knowledge and skills, AP offers a consistent measure of academic achievement.
Evidence of rigor: Students with AP on their high school transcripts show exposure to rigorous, college-level curricula — a key element of college readiness.
Priority admission: AP Exam scores can be used as admission criteria for special programs or honors colleges.
Credit & Placement
AP Exam scores can be used to award motivated and capable students with college credit and to give them the opportunity to advance to upper-level courses. The College Board and the American Council on Education (ACE) recommend awarding credit for AP Exam scores of 3 or higher. Learn more about AP credit-granting recommendations.
Once matriculated at a college of university, students with credits or placements from their AP experiences may enrich their post-secondary studies by enrolling in a broader array of courses, or, delving deeper into their chosen majors by taking more upper-level courses. Research has shown that students who earn credit and advanced placement for AP Exam scores tend to earn more credits overall, particularly in the subject area in which they took the exam.